Most students begin the Post-Bac program in late May, complete eight required science courses over the following 12 months, and graduate the following mid-May. While taking a rigorous course load, our full-time students also volunteer 4-6 hours per week in a medical or research setting to gain valuable healthcare-related experience in addition to their academic studies. Thanks to the small size of the program, our advisors can structure the curriculum to suit individuals' needs—whether that means completing the curriculum in 12 months or 24 months. Students who choose to complete the program on a part-time basis over 24 months take two courses per semester and are required to volunteer or work 20 hours per week in a medical setting to assure medical schools that they are capable of carrying a heavy workload.
Each student's core curriculum includes premedical courses in the natural sciences – chemistry, biology, physics, and biochemistry. Additional courses in upper-division sciences, humanities, or social sciences may be chosen in consultation with the faculty advisor according to each student's background and interests. Advisors work closely with students to choose courses that satisfy their particular requirements and optimize their academic experience. The coursework series listed below is subject to change as necessary. Post-Bac students take classes alongside undergraduate students at Scripps, Pitzer, and Claremont McKenna Colleges. Students have access to the academic support services offered at these colleges. In addition, post-bac students have access to mathematics review sessions at the start of the program, allowing them to brush up on key quantitative concepts before applying this knowledge later in the curriculum.
Over the course of the program, students take the specific courses needed to apply to medical school, veterinary school, or dental school. The curriculum also covers the natural science concepts needed to prepare for the MCAT – a key hurdle in the application process for students working toward a career in medicine. As students engage with the material over the course of the post-bac program, they hone their study skills, improve their understanding of core science concepts, and work collaboratively with their fellow post-bacs and undergraduates.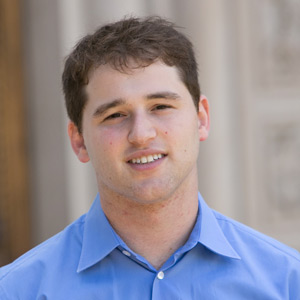 "I'm glad I did an accelerated post-bac program. Although difficult, the pace is similar to medical school and I wanted to demonstrate to medical schools that I could handle rigorous classes at a fast pace."

Brandon Glousman, Class of 2016

George Washington University, School of Medicine and Health Sciences, Class of 2020
Typical 12-month Curriculum, 2023-2024
Summer
Basic Principles of Chemistry 14L (with lab)
Basic Principles of Chemistry 15L (with lab)
Introductory Biology 43L (with lab)
MCAT Prep Course – CARS
Fall Semester
Vertebrate Physiology (with lab)
Organic Chemistry (with lab)
General Physics I (with lab)
Spring Semester
Biochemistry
Organic Chemistry (with lab)
General Physics II (with lab)