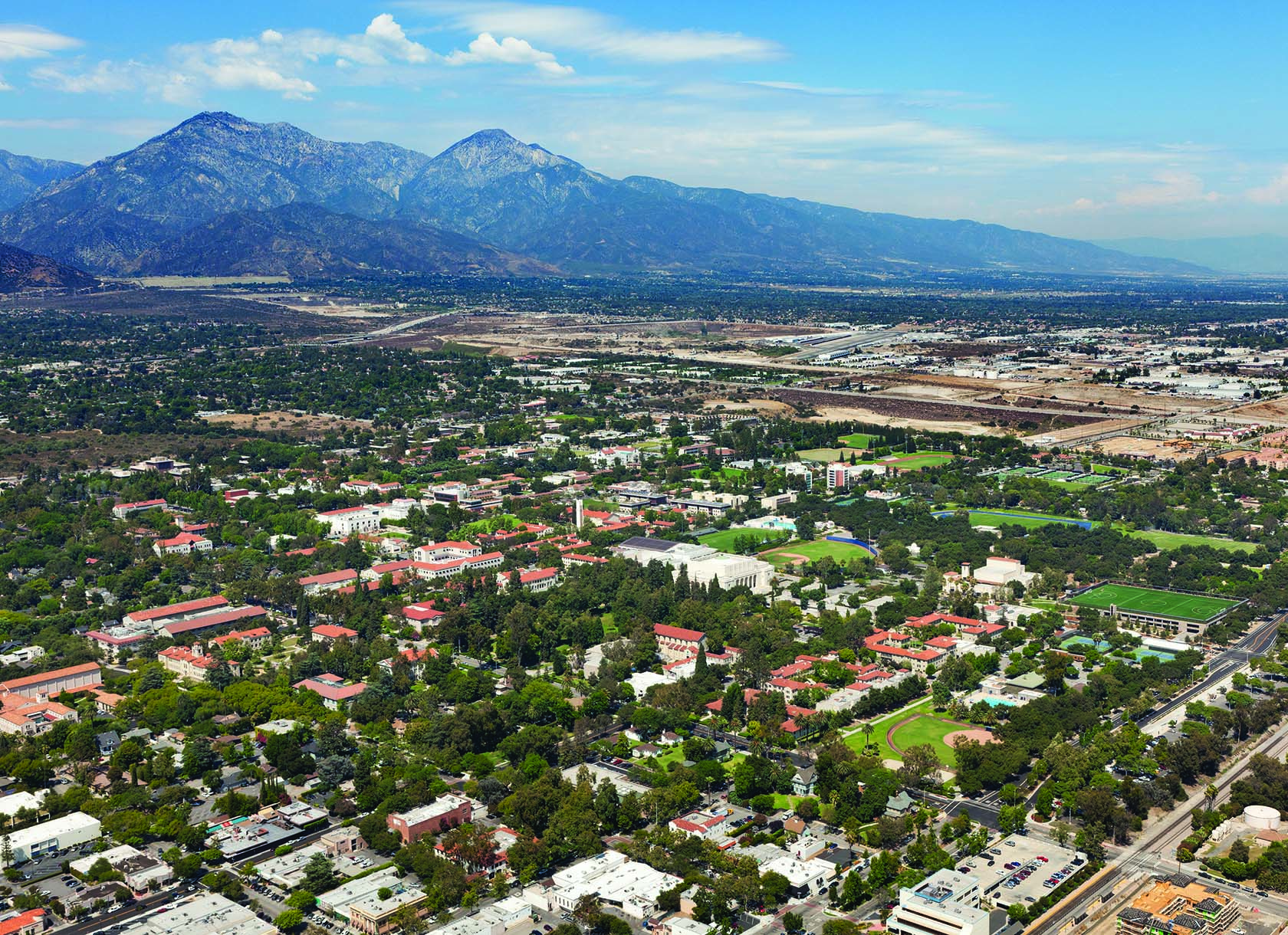 The Scripps College Post-Baccalaureate Program is uniquely situated. Scripps, Pitzer, and Claremont McKenna Colleges, three of the five undergraduate Claremont Colleges, share one innovative science department. The W.M. Keck Science Department is home to faculty in biology, chemistry, and physics, who teach students from all three colleges as well as the Post-Bac students of Scripps College. As members of the Claremont Colleges, post-bac students have access to nearly all campus resources across the Colleges.
Scripps and The Claremont Colleges
Scripps College is part of a unique model of higher education, a consortium of seven institutions that make up The Claremont Colleges: Claremont Graduate University, Claremont McKenna College, Harvey Mudd College, the Keck Graduate Institute of Applied Life Sciences, Pitzer College, Pomona College, and Scripps College. With an undergraduate student body of about 950 students, Scripps is the women's college within the consortium. Students at the five undergraduate colleges can cross-register for classes, but each of The Claremont Colleges has its own faculty and campus. A unique feature of the undergraduate colleges is their joint programs, the most prominent of which is the W.M. Keck Science Center, which serves students from Claremont McKenna, Pitzer, and Scripps Colleges.
Altogether, The Claremont Colleges enroll more than 6,300 full-time students. The combined faculty consists of nearly 700 professors, with approximately 1,600 staff and support personnel. The Claremont Colleges are nationally and internationally renowned for academic excellence. Situated within an area that is only one-square mile, they are a classic example of the whole exceeding the sum of its parts.
The Claremont Colleges' shared resources
Through The Claremont Colleges Services, Scripps College provides academic resources and collegiate facilities that are equal to if not better than much larger institutions:
Housing
To help students adjust to a new environment right from the start, staff in the Post-Baccalaureate Program director's office can assist with local housing information. Post-Bac students usually commute or live nearby in off-campus apartments or private residences. We also provide personal assistance to students for all administrative needs, such as registration, billing, and financial aid. Post-Bac students are not offered on-campus housing.
Claremont and Southern California
Scripps College is located in Claremont, California, a community of 35,000 near the foothills of the San Gabriel Mountains, on the eastern edge of Los Angeles County. While downtown LA is just a 35-mile drive, Claremont is also within striking distance of Pasadena (28 miles), Orange County beaches (42 miles), Palm Springs (77 miles), or San Diego (120 miles). Claremont's moniker is "The City of Trees and PhDs," and its Spanish architecture, Victorian homes, tree-lined streets, and quaint shops and restaurants make it a particularly charming Southern California town. The campus is just a short walk from the Village, a downtown area with restaurants, shops, a movie theatre, a bi-weekly farmers' market, and services like banks, a library, and a post office.
Nearby Los Angeles attractions include world-class theater and music at the Walt Disney Concert Hall, the Hollywood Bowl, and the Orange County Performing Arts Center; major museums such as the J. Paul Getty Museum, LACMA, and MOCA; professional sports teams (e.g. the Dodgers, Angels, Clippers, Lakers, and the LA Galaxy); LA and Orange County beaches, skiing on Mt. Baldy, Wrightwood, or at Big Bear; hiking in Joshua Tree National Park and local foothill canyons; as well as shopping, theme parks, and entertainment throughout the greater Los Angeles area.