The Scripps Fund is the College's primary operational fund—it's what helps keep Scripps Scripps. You can help by giving to critical areas of The Scripps Fund that directly support students, such as scholarships, internships, academic programs, and mental health and wellness. Each year, alumnae, families, and friends make gifts between $5 and $100,000 to the fund, making an immediate and meaningful impact on the Scripps experience.
The Scripps Fund Impact
In 2021–22, alumnae, families, and friends gave $3.6 million to support Scripps Fund initiatives. Learn about how gifts to the fund make a difference for our students, faculty, academic programs, and so much more.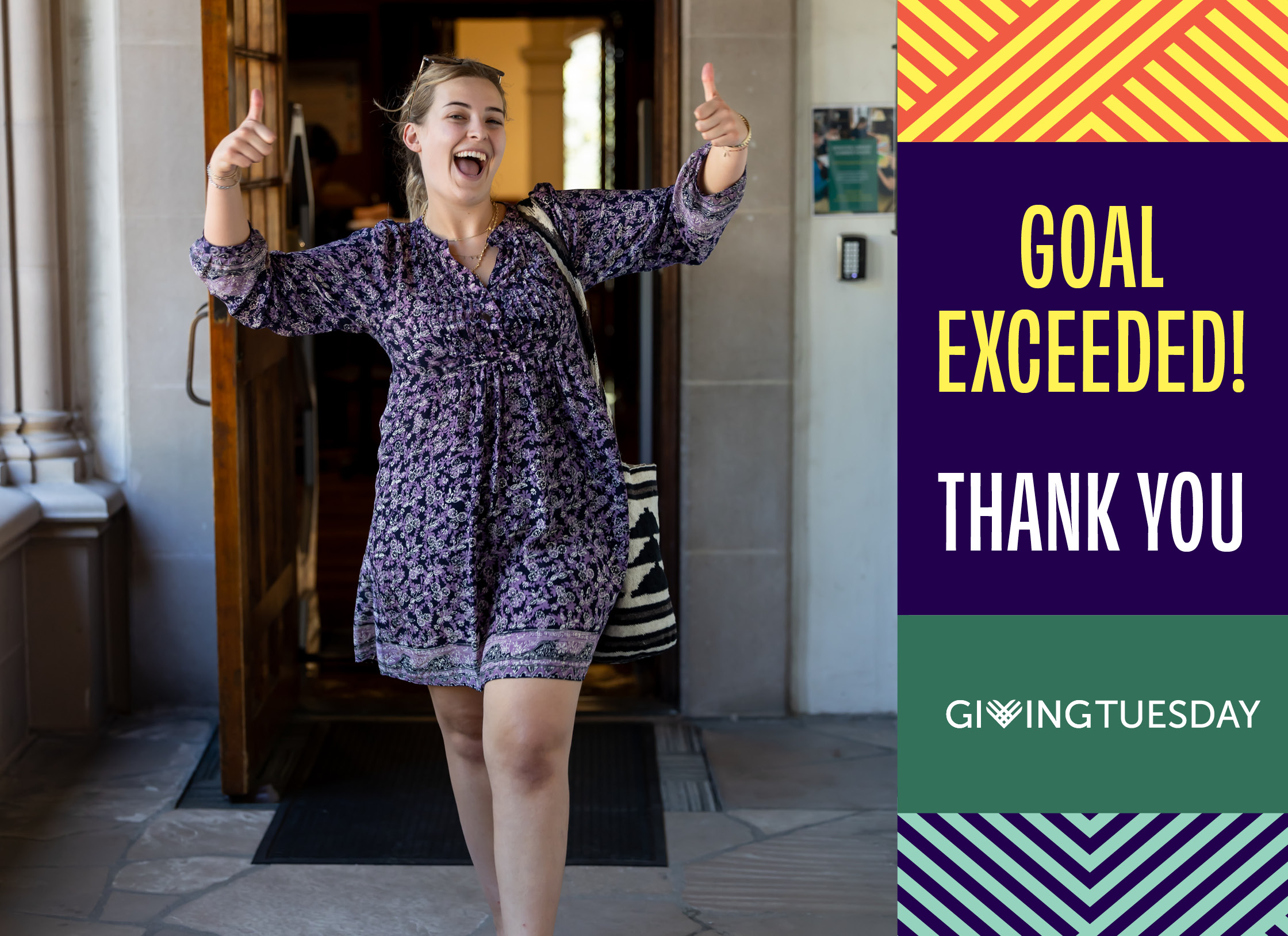 Scripps College Community Exceeds 2023 GivingTuesday Goals
The College's culture of philanthropy was in full effect for this celebration of giving.
Contact Us
If you have any questions or would like to learn about how your gift makes a difference, contact us today.
Karina Chappell
Director, Leadership Annual Giving and The Scripps Fund
[email protected] 
(909) 621-8160
Afsoon Aboulsabaa
Administrative Assistant, Major Gifts and The Scripps Fund
[email protected]
(909) 607-8028
Jessica Wang
Coordinator, Student Campaigns and The Scripps Fund
[email protected]
The Scripps Fund
1030 Columbia Ave, #2009
Claremont, CA 91711
[email protected]