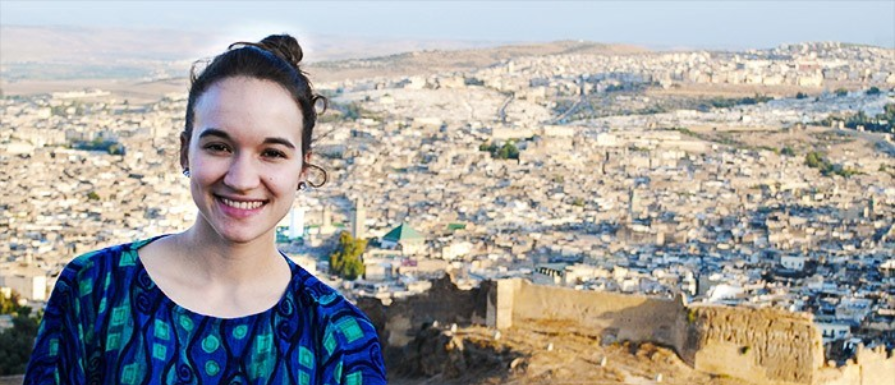 No two programs offer the same opportunities students must reflect on their individual and academic goals when choosing between programs. Careful consideration of the program model will ensure that students select a program offering the educational opportunities to fulfill their degree requirements and best match their personal goals for social connections and cultural engagement while participating.
Primary Models of Most Programs
Program Type
Features
University-based programs allow Scripps students to enroll alongside local students in regular university classes. If English is not the primary language, students must have sufficient competency to do academic course work in the host language.

The educational approach is different than is typical in a U.S. classroom. Students are expected to be independent scholars, and grades may be based on one final exam.
Most universities are in urban locations with student populations ranging from 5,000 to 60,000 or larger.
Classes are with students from the host culture and other international students, but involvement in extracurricular activities or clubs is the best way to engage with locals and make friends.
Housing options are limited depending on program location.

Community-based programs employ a field-based educational framework with a goal of integrating students as fully as possible into the daily life of the community. Students will study the local language as part of the program.

Classes are with a small group of U.S. students.
An interdisciplinary seminar provides cultural context to the program theme. The independent study project allows students to pursue research in an academic area of interest.
Homestays, often in both urban and rural settings, provide a broad exposure to the culture.
Students travel with the program group to encounter the richness of the local culture and investigate the program theme in rural and urban areas.

Hybrid programs are commonly offered in locations where students are not able to study the host language in Claremont.

Classes are with U.S. students, taught in English in a range of subjects.
Limited enrollment in university classes with local students is possible if proficient in the language.
Friendships with locals require a concerted effort on the part of the student and strategic housing choices.
Housing options vary by program but often include homestays.
Students are required to study the local language on the program.

Specialized programs are common in the fine arts, allowing students to focus entirely on their major for the semester.

OR

Internship programs in Washington DC, London, or Paris, allow students to participate in a full-time or substantial internship for credit, along with a set of prescribed courses.

Courses are offered in studio arts, music, dance, or theater at a school for the arts, primarily with other U.S. students.
OR students complete a credit-bearing internship that includes a substantial paper or project to document the learning from the experience along with three other classes for a full semester of credit.
A large time commitment to the program is expected.
Because of the program intensity, students must be intentional about connecting with locals outside of class.
Housing is in student flats, usually with other U.S. students.