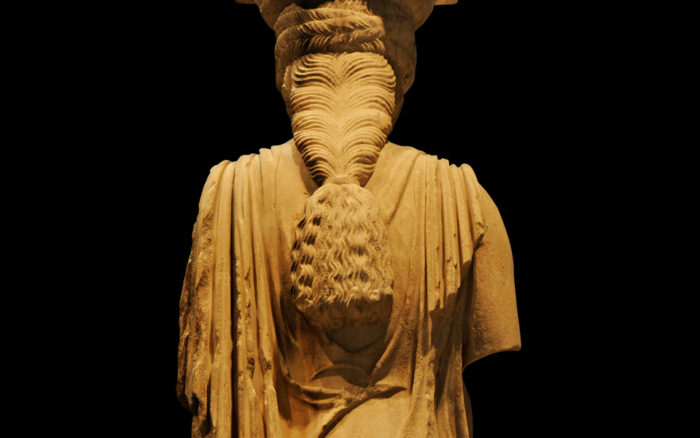 Scripps College alum Kathy Schwab '76 was recently interviewed by one of Greece's leading newspaper websites about her research on ancient Greece's most famous coiffure, the intricate braided hairstyles of the Caryatids, the massive maiden sculptures that stand in place of columns in the
s
outh
p
orch of the
A
cropolis in Athens. In the
Greece-is.com article,
Schwab, who is an art history professor and expert in Greek and Roman art and architecture, said she first noticed and became interested in the intricate braids about a decade ago while studying archival photographs taken at the Greek temple. The marble sculptures
,
whose female figures where carved nearly 2,500 years ago
,
are remarkably well-preserved and their hairstyles
provide a wealth of information about the role hair did, and does, play in societies
, Schwab says. As part of her research project at Fairfield University where she teaches, Schwab invited students  to have their hair styled in the historic braids, which was captured in a
video that documented the recreation of six individual hairstyles
of the Caryatids and that helped bring the historical hairstyles to life. 
Schwab's research also includes drawings
of the Parthenon
,
where she has devised a technique to show what remains of ancient sculptures in order to determine the original compositions. Through the process of drawing, Schwab has made new observations and discoveries that have contributed to current understanding of the
east and north metope sculpture series
. Copies of her drawings are part of the permanent installation in the Acropolis Museum's Parthenon Gallery, Schwab notes, and the originals were obtained for a traveling exhibit in the U.S. that began in 2014 in New York City
.
The exhibit
made stops at many colleges and universities. In Southern California, the Timken Museum in San Diego hosted the exhibit.
 Schwab will receive the 2017 Distinguished Faculty award at
Fairfield University's annual dinner and awards event in NYC this March
.